I've been meaning to share this for nearly two weeks, but between the SBL Annual Meeting and the Thanksgiving holiday (and the return back to the semester), I haven't had the time.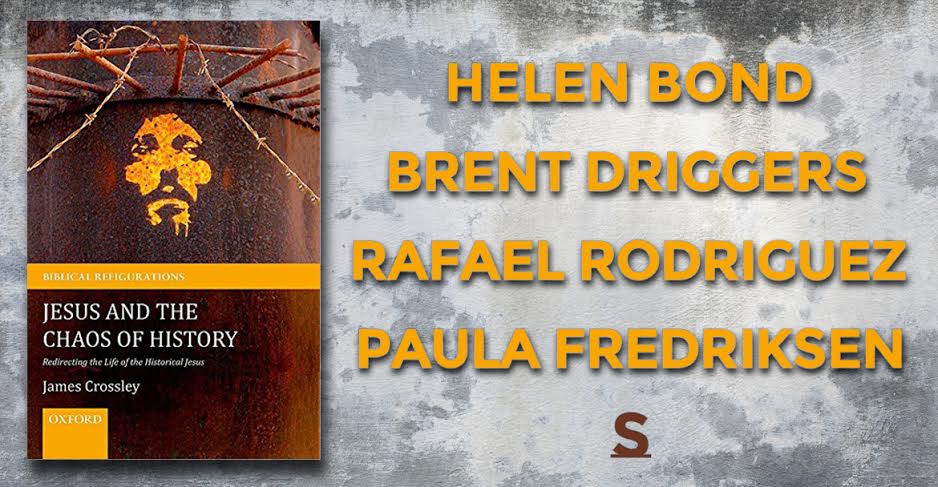 Over at Syndicate, you can find
a very interesting discussion
of The Jesus Blog's very own James Crossley's recent book,
Jesus and the Chaos of History
. I haven't had time yet to work through all four discussions and James's responses to each. I was happy to offer one essay, and I especially enjoyed reading James's response to me. At this early date I can say that, from what I've read of it, Paula Fredriksen's piece is also very helpful. As an historian interested in Paul, I think James's assumptions about early/-iest Christianity (and especially Pauline Christianity) will need some refinement, and from what I could tell Fredriksen begins precisely this task. But, as I said, I will need to return to Fredkriksen's essay—not to mention dive into Helen Bond's and Brent Driggers's pieces—when the moment presents itself. Until then, you should check out Syndicate and, while you're there, add your own two cents.
Thank you to Chris Tilling and Christian Amondson for putting this discussion together.
–Rafael Rodríguez